How to increase revenue this busy season without adding clients
By Natasha L. Closs, Director of ProfitCents Consulting & Advisory Services
To increase revenue, your accounting firm either needs to add clients or boost prices, right? 
Those are certainly two options for accountants looking to have a better busy season than last year. Taking either of these approaches, however, could mean you are overlooking a valuable source of new revenue under your nose: Cross-selling services to existing clients. 
Experts have been saying for years that accounting firms' clients in the future will seek less help related to compliance and more advisory help managing their business. Even now, existing clients often have unmet needs related to growing their own companies, and accounting firms that focus solely on offering compliance-related Type 1 services such as tax preparation may miss out on meeting those needs. Business strategy and planning are among the top 5 services desired by business owners already engaging a CPA and by those who plan to engage one, according to a recent survey by technology consultant Sleeter Group. If your firm isn't taking steps to cross-sell these services to your clients, you run the risk of losing your client to a more proactive firm.
Taking the view that you must continue to add new clients in order to increase revenue may hurt your firm in the long run. "When we are stretched with limited capacity, we miss opportunities that are right in front of us because we do not have the time, energy or strategic vision to see and cultivate them," wrote Joe D. Havens Jr., executive partner at Top 50 CPA firm Horne LLP, in a recent AICPA whitepaper, "Becoming the Firm of the Future." 
"Most firms miss the opportunity to grow during their busy season because they are too harried, yet it's a time of great client interaction," Havens wrote. He cautions against cluttering your client list with one-off engagements that may be profitable but don't have strategic value or don't build the firm's expertise or experience. 
Remember his advice as you consider saying "yes" or "no" to taking on new clients. And consider taking the time now to quickly review your menu of services, identifying the ones most important to the firm's future. Narrow your focus, or remind yourself which services, industries and clients are critical, and commit to taking small steps to bolstering those. 
These steps can include looking for opportunities during upcoming meetings to find out more about the clients' concerns related to managing and growing their business. For a handy list of topics that can help you get the conversation going, download a free worksheet, "Tax season prep: A worksheet for client meetings." 
For more detailed information on cross-selling services, retaining clients and other challenges, download a free ebook, "How to overcome top pain points for accountants."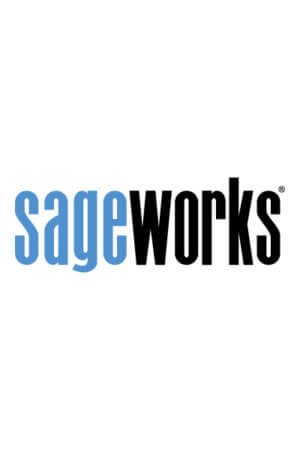 Sageworks
Raleigh, N.C.-based Sageworks, a leading provider of lending, credit risk, and portfolio risk software that enables banks and credit unions to efficiently grow and improve the borrower experience, was founded in 1998. Using its platform, Sageworks analyzed over 11.5 million loans, aggregated the corresponding loan data, and created the largest