How to manage the risk of commercial real estate lending
As banks are increasingly playing a bigger role in commercial real estate lending, it is more important than ever to ensure proper risk management practices. This is especially true for banks exceeding one or both of the commercial real estate (CRE) supervisory criteria.
According to recent data generated by Sageworks Bank Info and published in Forbes, U.S. banks are seeing incredibly low loss rates on CRE and construction loans relative to the past six years. As a result, many banks are moving back into commercial real estate lending and borrowers are presented with more options.
Despite the good news for the banking industry and customers seeking a loan for a commercial real estate project, CRE loans have always been known to be riskier than other types of loans. Due to the volatility of CRE concentrations at banks, regulators have released supervisory guidance to ensure sound risk management practices.
In 2006, interagency guidance addressed two supervisory criteria:
• 100% or more of total risk-based capital for construction concentration and
• 300% or more of total risk-based capital for total CRE concentration and growth in total CRE lending and increased by 50 percent or more during the past three years
If your bank exceeds one or both of the criteria, regulators require the documentation of heightened risk related to the CRE portfolio, including stress testing. Regulators require these heightened risk management best practices because banks exceeding this criteria are more susceptible to failure.
According to the Federal Reserve and the OCC, 23 percent of banks that exceed both criteria failed during the financial crisis, as opposed to 0.5 percent of banks that did not exceed the criteria. The study also found that banks exceeding this criteria held $378 billion in outstanding CRE loans in 2006.
The heightened risk management practices that banks exceeding these limits are required to document include stress testing. However, many banks are opting to "check a box" when it comes to stress testing, rather than implement a comprehensive and flexible stress testing program. It is important to note that there is no one size fits all approach to stress testing and that the complexity should be appropriate for your bank's size.
In a recent webinar presented by Liz Williams of CEIS Review, Williams states CRE stress testing is a key component of an effective risk-management framework. In order to effectively draft a battle plan for the CRE portfolio, Williams argues, banks must develop meaningful scenarios and stress assumptions, project potential rating migration, estimate losses and use the stress test results to assess the impact on capital and reserves.
Risk management, including stress testing, is critical to managing your bank's CRE portfolio. Faced with increased demand for these types of loans, it is important for banks to constantly evaluate their risk management practices.
Sageworks has created an infographic to summarize what you should know about managing the risk of CRE lending. Access the complimentary infographic.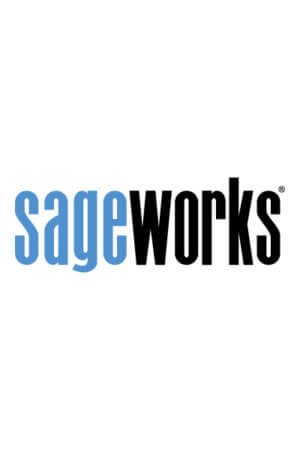 Sageworks
Raleigh, N.C.-based Sageworks, a leading provider of lending, credit risk, and portfolio risk software that enables banks and credit unions to efficiently grow and improve the borrower experience, was founded in 1998. Using its platform, Sageworks analyzed over 11.5 million loans, aggregated the corresponding loan data, and created the largest