Increasing interest in MBL for credit unions
As credit unions continue to experience solid growth in traditional lending areas, many management teams are focusing attention on starting or expanding their member business lending program. Growing the business portfolio can provide a number of benefits for credit unions, including:
• Diversifying the balance sheet and revenue streams,
• Capitalizing on competitive advantages they can provide to members and
• Penetrating new markets and expanding relationships.
The good news for credit unions is that businesses are now increasingly seeking out MBLs when borrowing money. Member Business Solutions LLC recently conducted a survey and asked businesses what sources they would consider when applying for a loan. The survey found 18 percent more small businesses and 3 percent more mid-market businesses were considering credit unions relative to last quarter.
Source: Member Business Solutions, LLC
In the same survey, participants were asked why they added a new banking relationship – what motivated the business to look for a new relationship. Two of the responses garnering more votes than last quarter indicate that customers are looking for some of the benefits often attributed to credit-union banking. Better service was cited by 11 percent more respondents as a reason they added a new banking relationship. And lower fees were identified as the reason by 8 percent more respondents than last quarter.
By developing new and expanding current relationships coupled with lower fees, credit unions are seeing an uptick in interest for member business loans.
Source: Member Business Solutions, LLC
As businesses are increasingly looking towards credit unions for loans, it is important for credit unions to develop sound foundations for expanding MBL portfolios. That's because MBL portfolios have a number of risks related to assessing creditworthiness and tracking performance, and addressing these risks may be slightly different from addressing those associated with consumer lending commonly provided by credit unions. 
Here are two best practices for doing this:
1. Experienced staff. When developing or expanding your MBL portfolio, it is crucial to bring on someone with experience in business lending who understands how to analyze business financials and when to collect which documents pertaining to the business and related entities. Many large credit unions bring on former bankers with 10 or more years of experience in the field to lead MBL departments and train other staff.
2. Sound credit risk platform. Automated credit analysis software can reduce risk by eliminating double counting, and it can allow bankers to allocate more o their time to analysis as opposed to data entry. An automated solution can also increase efficiency by providing a consistent system that unlimited number of staff can utilize.  Certainly, an MBL program can be built upon spreadsheet-dependent processes, but doing so will require more formula checking, documentation and file organization than an automated and comprehensive solution.
By ensuring the credit union has experienced staff and a sound credit risk platform, a credit union is more likely to build a successful member business lending program. 
For more information, check out a recent webinar on CUSO or In-House: Growing Your Member Business Lending Portfolio.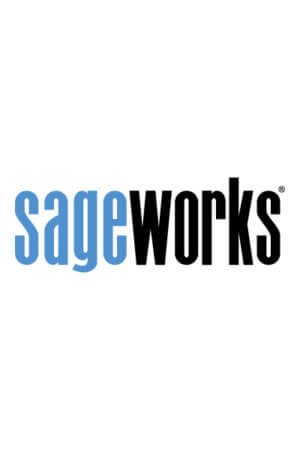 Sageworks
Raleigh, N.C.-based Sageworks, a leading provider of lending, credit risk, and portfolio risk software that enables banks and credit unions to efficiently grow and improve the borrower experience, was founded in 1998. Using its platform, Sageworks analyzed over 11.5 million loans, aggregated the corresponding loan data, and created the largest