Independent Loan Review: 3 Advantages for Financial Institutions – Video
Gain an Edge with Loan Review Function 
An independent loan review process helps financial institutions achieve growth goals and win over competitors, Consultant Ancin Cooley explains in this video.
You might also like this webinar: "Create & Maintain a Successful Loan Review Function"
An independent loan review system might seem like an annoyance, but it is vital for financial institutions' growth.
Loan review provides financial institution leaders confidence to take selected risks and to avoid regulatory troubles.
Loan review helps financial institutions vet underwriting in new products or services needed to grow earning assets.
Competitive Advantage
Loan review enables gains over peers
Historically, loan review might be viewed as the "fly in the ointment" or the strict parent by lenders with their sights set on growing earning assets. In fact, the loan review officer might be someone bankers have dreaded, either coming in or even passing by their office, says Ancin Cooley, a former examiner with the Office of Comptroller of the Currency (OCC) and now the principal of consulting firms Synergy Bank Consulting and Synergy Credit Union Consulting.
But an independent loan review system or process is actually a financial institution's competitive advantage, according to Cooley, who is leading webinars for Abrigo on loan review for banks and loan review for credit unions. Loan review is important for the overall health of the bank or credit union. In addition, it paves the way for gains over your peers, primarily in the following three ways, Cooley says.
Watch the video above, a preview of the webinars, or continue reading to learn more.
Faster, Confident Growth
3 Ways a loan review system sets you apart
Provides confidence to grow
Cooley says that with effective, independent loan review process, a financial institution can move faster and further with confidence.
"Imagine you're a growing institution that wants to do C&I, CRE, and you have a high appetite for risk," he says. "But you're a CEO that's been losing a lot of sleep because of some of the underwriting you've been seeing coming across your desk during loan committee. Loan review can give you the confidence you need to feel good that those loans are healthy and are going to do what they need to do for your institution."
To have full confidence in the loans, however, the loan review function needs to be independent. "Not reporting to you, not reporting to the chief loan officer, not reporting to the chief risk officer, because if that individual or that function is not independent, you may not be getting the fullness of what they have to communicate to you."

Helps avoid regulatory woes
A loan review function that is independent has another benefit that provides banks and credit unions an advantage over peers, Cooley says.
"It alerts you to weaknesses in your portfolio and gives you an opportunity to correct them before regulators come in," he says. "Ideally, your loan review should operate like a radar, going out and touching the portfolio, constantly scanning, and looking for weaknesses."
When a loan reviewer finds weaknesses, they can dive in and make recommendations before examiners come in. And that will give your financial institution a competitive advantage because it allows you to stay on your growth trajectory rather than having to spend time on addressing regulators' concerns.
Grow Earning Assets

Loan review to check performance
Safely ramp up new products, services
The final way an independent loan review function provides a financial institution a competitive advantage is that it can ensure new products and services are performing according to your risk appetite so that they meet risk and return goals. Cooley notes that many financial institutions are "starving for loan growth." As a result, he says, "A lot of financial institutions are looking for opportunities in industries and loan products they may not be familiar with — and that's a good thing," he says. While financial institutions should test out new ways to generate earning assets, they may encounter some mistakes along the way as they learn about the new product or service and the underwriting. For example, an institution might be trying out homeowner association (HOA) lending or car dealership financing. Some of the new products may be more speculative than your underwriters have historically handled.
Learn more about loan review with this blog
"Objectives of Loan Review & Credit Risk Review Systems"
read now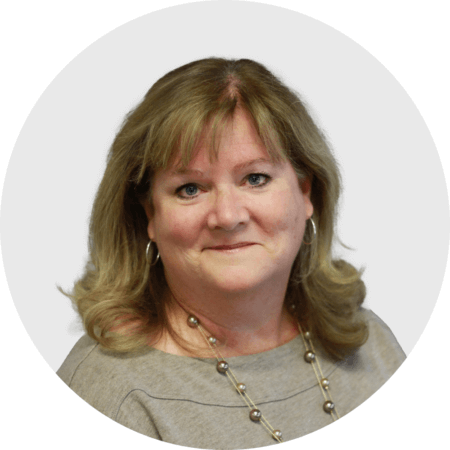 Mary Ellen Biery
Senior Strategist & Content Manager
Mary Ellen Biery is Senior Strategist & Content Manager at Abrigo, where she works with advisors and other experts to develop whitepapers, original research, and other resources that help financial institutions drive growth and manage risk. A former equities reporter for Dow Jones Newswires whose work has been published in