Is the ThinkBIG Conference Right for My Financial Institution?
The first annual ThinkBIG Conference is right around the corner. Abrigo is bringing together the nation's leading conferences on the new current expected credit loss (CECL) standard, MainStreet Technologies' National CECL Conference, and the leading conference on lending, credit and portfolio risk best practices, Sageworks' Lending & Risk Summit. ThinkBIG will provide best practices for driving growth and will deepen financial institutions' expertise in risk management. There's just a little over a month left until the event. If your financial institution is on the fence over whether or not it should attend, here are some things to consider.
1. Learn from top banking topics from top industry experts
The ThinkBIG conference brings together industry thought leaders and experts, financial institution peers, CPAs, auditors and regulators for three days of compelling educational content and networking. ThinkBIG experts include Hal Schroeder from FASB, Max Blumenthal, CEO of FINCURA, Dave Crenshaw, best-selling author, Mike Shearer, Managing Director at PwC, and many more.
Attendees will have the opportunity to hear the most current, accurate, and insightful information on CECL, the latest trends in credit, how to compete in a rising rate environment, and much more. For the full ThinkBIG agenda, click here.
2. Earn CPE credit hours
All of our ThinkBIG sessions are informative and educational – but don't just take it from us. Abrigo is registered with the National Association of State Boards of Accountancy (NASBA) as a sponsor of continuing professional education on the National Registry of CPE Sponsors. Accounting CPE credits will be available during ThinkBIG 2019. Attendees can earn up to 14 CEP credit hours.
3. Networking opportunities
At ThinkBIG, attendees will have many opportunities to network, connect, and collaborate with fellow bankers and credit union professionals facing similar challenges. Abrigo's credit, lending, and portfolio risk product clients are invited to Client Day on September 23rd which will provide even more intimate, interactive sessions with Abrigo staff and other Abrigo clients. ThinkBIG brings accounting, credit, finance, senior administration, risk, and other banking departs together from institutions ranging from $100 million in assets to $1.5 trillion. ThinkBIG is the perfect place to learn the challenges other institutions are facing, as well as the strategies they may be implementing.
4. Discover new products
Be the first to learn the newest innovations coming to credit, lending, and portfolio risk products. ThinkBIG attendees will have the opportunity to get their hands on new Abrigo software enhancements in the Product Discovery Lab.
5. Have fun!
The Loews Sapphire Falls Resort at Universal Orlando boasts blue waterfalls across lush grounds, scenic water views, calming steel drums, and other flavors of the Caribbean to ease into "island time," and let go. After a full day of sessions and panels, we want attendees to be able to kick back, relax, and take it all in! There are many things to do in the area after the day's events, as well as organized cocktail receptions and the BIG Bankers Night to look forward to.
ThinkBIG aims to help financial institutions think bigger about the current banking environment. If your institution is looking to get a wider breadth of perspectives from industry leaders and banking professionals to drive growth and better manage risk at your bank or credit union, ThinkBIG is the place to be. Ready to make BIGGER things happen at your financial institution? Click here to learn more about the conference and get registered today.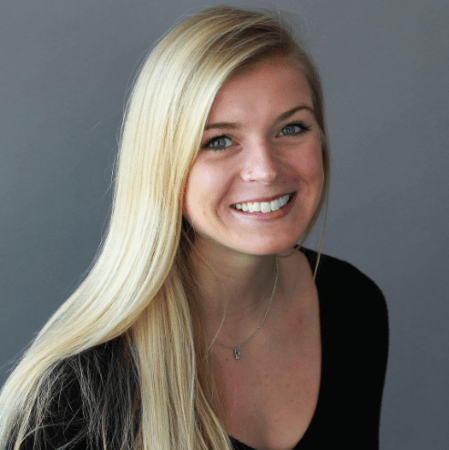 Kylee Wooten
Media Relations Manager
Kylee manages and writes articles, creates digital content, and assists in media relations efforts