Is your website generating new business for your accounting firm?
By Ryan Himmel, CPA, Founder & CEO, TaxResearchPro
By now, many accounting firms have a website. Firms are motivated to have a site because other firms in the area have one and most clients expect it. Still, saying you have a website is not enough. You should be able to assess whether or not it is actually helping your firm grow.
What's the purpose of your website?
The common response is that you have a website because you think it's necessary. However, you're not exactly sure how much business, if any, is generated by having a site. This response is not completely uncommon for accountants, since marketing, website design and development are not your core competencies. You're an accountant and advisor to your clients. That being said, you want to still make sure you have a site that is helping your firm generate new business.
What are your options for building a website?
There are a number of do-it-yourself (DIY) website building companies specifically tailored to accountants. The companies include CPA Site Solutions, Emochila (Acquired by Thomson Reuters), GetNetSet, CCH Site Builder and others. Most of these solutions provide accounting firms with a turnkey website hosting solution for them to essentially check the box that they have a website. One of the major drawbacks with these solutions is that accounting firms are not separating themselves from the competition, as other firms will have similar templates and content.
The other option is to try to find a local website developer and designer. That could be a compelling option since you'll have a completely custom design. However, it's not the best option if you don't want to do a lot of the content creation. A website designer and developer isn't going to be well-versed in the industry to articulate the most appropriate messages throughout the website copy. You will end up doing more work than you expected.
The last option is to work with a firm that is focused on developing an integrated marketing strategy specifically tailored toward accountants that includes website development and design. In this regard, the entire site can be designed, developed and optimized to your specific brand without having to dedicate many resources of your own to the project. Furthermore, it should all be measurable so that you can assess performance and optimize your strategy.
For more information on how to connect with your target audience and convey the value of your services, download this complimentary whitepaper, Refresh Your Accounting Firm's Marketing Program.
TaxResearchPro is an online trusted tax research support service dedicated to helping sole practitioners and mid-sized accounting firms manage their time and client engagements. The company also works with solo practitioners and small firms in helping them better market their accounting practice. 
TaxReseachPro was founded by Ryan Himmel, a CPA and technology entrepreneur that has dedicated over a decade of his work toward providing solutions to help accountants and small businesses better run their firms.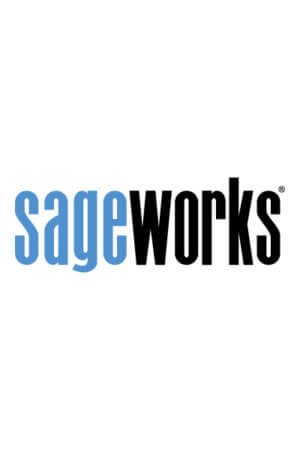 Sageworks
Raleigh, N.C.-based Sageworks, a leading provider of lending, credit risk, and portfolio risk software that enables banks and credit unions to efficiently grow and improve the borrower experience, was founded in 1998. Using its platform, Sageworks analyzed over 11.5 million loans, aggregated the corresponding loan data, and created the largest