It wasn't overnight, but private hotels have turned around
Privately owned hotels have weathered a difficult recession and are back on a profitable path.
The industry posted positive net profit margins in 2011 for the first time in three years, and sales increased about 8 percent, according to a financial statement analysis of privately owned hotels by Sageworks, a financial information company. Growth in average revenue per available room, or revPAR, and ongoing expense control seem to have contributed.
The industry sales growth isn't dramatically higher than the 5 percent increase hotels saw in 2010, but it's a continued improvement from the 6 percent decline in 2009 among the hotels analyzed by Sageworks.
"While hotels saw occupancy levels improve only 4 percent between 2010 and 2011, they were able to increase revenue per available room, or revPAR, by more than 7 percent, which suggests strength in their rates," said Sageworks analyst Greg Mulholland. "This may be tied to fewer new hotels opening during the recession, which could cause prices to stay high and contribute to the overall sales growth of more than 8 percent. "
Net profit margins for the Traveler Accommodation industry (NAICS 7211) were nearly 7 percent in 2011, following almost breakeven margins in 2010, Sageworks' industry ratios show. Average margins ranged from negative 2 percent to nearly negative 5 percent in 2008 and 2009, according to Sageworks' data.
Through its cooperative data model, Sageworks collects financial statements for private companies from accounting firms, banks and credit unions. Net profit margins are adjusted to exclude taxes and owner compensation in excess of their market-rate salaries — adjustments commonly made to private company financials in order to provide a more accurate picture of the companies' operational performance.
"The hotel industry's profit margins, like those of other industries, suggest there were cutbacks early in the recession, when companies were trying to be as efficient as possible," Mulholland said. "Now they're reaping the rewards of that. For example, hotels' ratio of utility expenses to sales is more than a full percentage point lower than it was last year. That kind of expense control can magnify the impact of higher sales when it comes to the bottom line."
Mulholland said it's hard to predict what will happen this year, but he noted that the swing to positive margins will mean hotel companies are in a more comfortable position financially.
"Where previously everyone was needing to pinch every dollar they could, they may start to feel more comfortable doing things like hiring and expanding, because they're back to what they consider to be healthy profit margins," he said.
Average industry net profit margins in the two years before the recession were about 2 percent.
Hotels.com, the online hotel reservation site, said last month its survey of price paid by customers on its website showed average hotel prices in North America increased 5 percent from 2010, continuing a steady recovery from lows in 2008. Other research and consulting firms have also said they expect gains in revPAR and average daily rates will continue to drive hotel revenues higher in the face of continued, moderate gains in occupancy.
Advisory and real estate consulting firm PFK Consulting USA LLC said last month that a limited supply of new hotels coming on line is helping pricing at a time improved productivity is resulting in strong bottom-line gains. PFK expects the amount of new hotels coming on line over the next five years to be lower than the 2.1 percent average increase between 1988 and 2011, which should continue to help pricing.
Higher oil prices shouldn't have a big impact on travel, even though business travelers may be more apt to stay in lower-priced hotels, according to HotelNewsNow.com, a division of Smith Travel Research Inc.
Privately held hotels aren't the only ones benefiting from improving trends.
Goldman Sachs analyst Steven Kent raised his rating on Wyndham Worldwide Corp. (NYSE:WYN) to buy from neutral last week, saying the hotel chain stands to gain from an improving U.S. economy, according to published reports. And shares of several publicly traded hotels, including Marriott International Inc. (NYSE:MAR) and Holiday Inn parent company InterContinental Hotel s Group PLC (NYSE:IHG), have outperformed the S&P 500 Stock Index so far this year.
See the original post on Forbes.com here.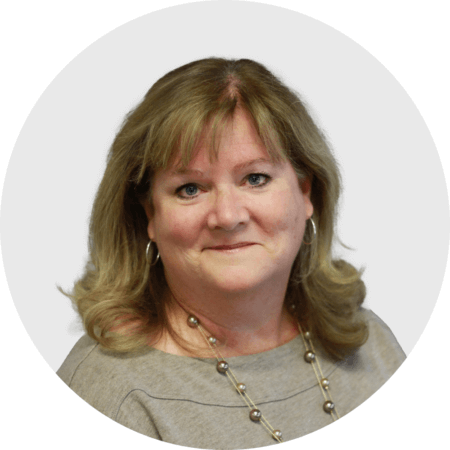 Mary Ellen Biery
Senior Strategist & Content Manager
Mary Ellen Biery is Senior Strategist & Content Manager at Abrigo, where she works with advisors and other experts to develop whitepapers, original research, and other resources that help financial institutions drive growth and manage risk. A former equities reporter for Dow Jones Newswires whose work has been published in