Leverage New Bank Technology by Examining Current Processes, Pain Points
Imagine buying a new engine for your car. Your car, however, happens to be 8 years old, with tread-worn tires, and a window that won't roll up. You could buy that engine and get some good use out it, but the car would be a lot better if you also added a set of new tires and fixed the window at the same time.
The same is true of financial institutions when they consider technology investments to transform their lending and credit operations. Many banks and credit unions are operating with legacy systems – whether legacy IT or legacy processes. Their systems have been tweaked and patched over the years. In some cases, parts were overhauled multiple times as management has changed. Weaknesses of the current technology and processes are clear during peak operating loads, showing up as backlogs and longer waits for customer decisions.
The technology investment will undoubtedly help the financial institution transform inefficient processes. Looking at the entire small business lending cycle, from loan request through approval to closing, technology can transform the business lending process from one that consumes 35 labor hours at a cost of $2,422 to one that takes 16 hours at a cost of just over $1,000, or less, according to Abrigo Vice President of Banking Neill LeCorgne.
To leverage the technology, however, financial institutions need to be willing to take steps beyond the software purchase. "Bankers have historically changed components of their credit process, like the credit spreading software," LeCorgne says. "But most have not materially changed their credit process in decades. By combining new technology tools and a well-defined workflow process to create efficiency and a better customer experience, bankers have a generational opportunity to innovate and grow earnings."
Ideally, these steps will take place before the purchase, enabling the financial institution to select the vendor that best meets its needs more easily. It will also be able to enlist the vendor's help in leveraging the technology. One advantage of working with a third party that has worked with thousands of financial institutions is that the vendor has experiences to draw on and can suggest best practices.
Examine the current situation
One of the most important steps that will help a financial institution leverage its technology investment is to examine the current situation with clear eyes, says LeCorgne, who is co-leading  a Nov. 19 webinar on how institutions can effectively implement loan origination systems. "I call this internal discovery and project pathing," he says. It involves mapping out the current lending or credit process from start to finish. Examining all key loan segments and sizes and interviewing each department representative who is involved in the current process will shed light on opportunities to modify existing methods. "The customer experience and points of interaction should also be mapped to ensure enhancements improve the borrower experience," LeCorgne says.
The goal is identify how many labor hours it takes the financial institution, from handshake to handshake, to deliver on a loan. It should also identify the multitude of steps involved, the pain points, and the areas where some processes may be repeated or overlapping. One example of this is data entry. How many times is borrower data entered into the system by different staff? Knowing this information helps identify opportunities to reduce errors, inefficiencies, and bottlenecks.
Plan and adopt necessary workflow changes
Once the financial institution has "looked under the hood" closely, the next step in making sure it leverages the technology investment is planning and adopting necessary changes in the workflow. These changes might address the current pain points. Others might provide opportunities for increased revenue, profitability, or more staff time for relational (rather than administrative) interactions with customers.
LeCorgne says mapping the new workflows and process changes helps in clarifying exactly how they will benefit the financial institution's team members and customers. Mapping them also is helpful because it  outlines any new roles and responsibilities for various team members.
New technology + old processes can stymie transformation
A recent study by consulting firm McKinsey on digital transformations at financial institutions noted, "While most banks are digitizing parts of their businesses and operations, many are dissatisfied with progress, especially in credit."
Efforts to digitize can be sidetracked or lose momentum, the report said. "Incremental changes are sometimes substituted for planned end-to-end transformations." The firm noted that financial institutions that successfully leveraged technology for a digital transformation of their credit processes shared several common steps in their implementations. These included:
They determined the current state, measuring lead and approval times and identifying pain points. "Know what you're solving for," the report said.
They established priorities for workflow changes based on material gains, ease of eliminating pain points, and overall complexity in execution.
They used the goal (in one case, it was a goal of reaching at least a conditional decision on at least 80% of corporate lending applications within two days) to motivate the progress.
Financial institutions, LeCorgne says, have the opportunity to dramatically improve the speed and efficiency of every aspect of the lending process: application, credit analysis, onboarding, review, and renewals. "Implementing technology into an established lending process really provides one of the most significant opportunities for earnings pickups the industry has seen in years," he adds.
However, layering new technology onto old processes will not generate the types of efficiencies or revenue enhancements the software "engine" is designed to provide. "The change requires a willingness to plan and to examine your current processes."
One thing is certain, LeCorgne says. Whether a financial institution chooses to transform the entire life of the loan or a piece of it, meaningful changes and payoffs are achievable when the institution leverages digital technology.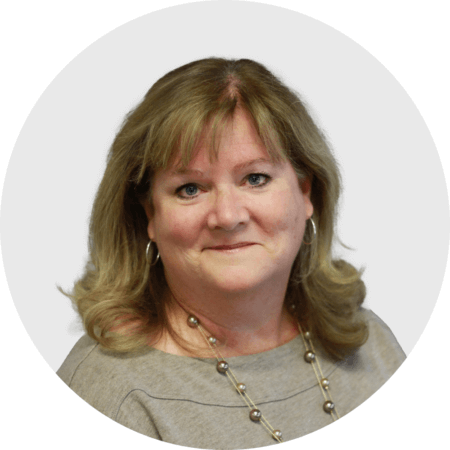 Mary Ellen Biery
Senior Strategist & Content Manager
Mary Ellen Biery is Senior Strategist & Content Manager at Abrigo, where she works with advisors and other experts to develop whitepapers, original research, and other resources that help financial institutions drive growth and manage risk. A former equities reporter for Dow Jones Newswires whose work has been published in