Member and customer service is now defined digitally
By Mark Arnold, president, On the Mark Strategies

In the "good old days" of financial services (about 10-15 years ago, given the speed of technological advancement) the way banks and credit unions served consumers was defined more or less in terms of personal interaction. The majority of people still visited branches and drive-thrus, or used the telephone to dial-in and speak with a representative. Service, therefore, was measured in terms of how well employees took care of their needs in a face-to-face or voice-to-voice interaction.
Long gone are those days. In fact, had you asked the average bank or credit union professional in 2000 if they could envision a world in which the majority of consumers, especially young ones, had virtually no in-person interaction with their financial institution, you were probably met with a puzzled stare. The advent of personal computers, the Internet, smartphones, tablets and social media both connects and divides service providers and consumers.
Banks and credit unions are not immune to this change. Financial institutions must define their level of consumer satisfaction and interaction in digital terms. While these digital terms don't change as rapidly, there are several key ways in which banks and credit unions can reach out to their members across the digital divide.
Emails: Every day, hundreds of millions of emails are sent and received. Your members and customers receive a wide variety of emails: messages from friends and family, coupons, sales flyers and unwanted spam. Be a valued part of their email inbox by providing news and information about what's going on at their bank or credit union.
Home banking target messages: Many of your members and customers are skipping the home page and going directly to online banking. Messages inside home banking allow you to target the individual consumer, based on your financial institution data. Rather than an unknown website visitor, once they log-on to home banking, you now know who they are and how the bank or credit union might better serve them. Online consumer digital engagement is key.
Social media: The greatest communication revolution of all time, social media represents a powerful way in which you can reach consumers. While the number of platforms continues to grow, the big three are Facebook, Twitter and YouTube. Make sure your bank or credit union is both monitoring consumer activity and interacting with it.
These are just a few ways in which banks and credit unions can ride the digital communications wave and serve consumers in a new way. Ignoring the digital revolution is not an option. Banks and credit unions will either join the conversation successfully or be replaced by new financial entities that can.
Mark is an acclaimed speaker, brand expert and strategic planner. He is also president of On the Mark Strategies, a consulting firm specializing in branding and strategic planning. Some of the services Mark provides include strategic planning, brand planning, leadership/management training, marketing planning and staff training. His website and blog is markarnold.com. You can also contact him at 214-538-4147 or [email protected].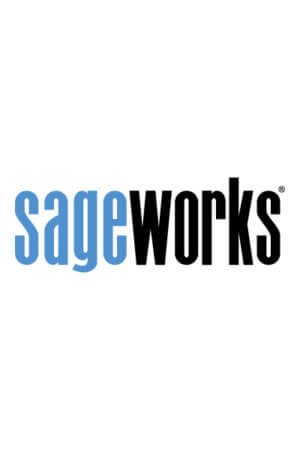 Sageworks
Raleigh, N.C.-based Sageworks, a leading provider of lending, credit risk, and portfolio risk software that enables banks and credit unions to efficiently grow and improve the borrower experience, was founded in 1998. Using its platform, Sageworks analyzed over 11.5 million loans, aggregated the corresponding loan data, and created the largest