PEP and watchlist name screening: What are regulatory expectations?
Name screening for sanctions compliance
Understand regulatory expectations surrounding name screening and the best lists for your risk-based AML program.
You might also like this webinar, "AML Compliance and Sanctions Requirements for Non-Bank Financial Institutions"
Financial institutions must understand regulatory expectations for name screening with sanctions lists. Strong AML programs consider using lists other than those required, such as the PEP list.
It can be difficult to find a comprehensive PEP list, but a PEP list can be an essential addition to a bank's fraud detection system. Quality lists can be found through trusted scan product vendors.
PEP lists change frequently, and the U.S. is seen as a safe place for criminals to move their assets. To stay compliant, financial institutions should consider multiple list options for name screening.
Name screening has become a hot topic within the financial crime industry, especially since the Russian invasion of Ukraine and the frequent addition of Russian oligarchs and other cronies to pep lists and sanctions lists worldwide. Banks and credit unions must understand regulatory expectations around what lists to scan against and the importance of doing so. But with so many lists of high-risk individuals and entities, how can banks stay on top of detection?
AML scanning
What is name screening?
Name screening is a risk assessment method used for checking whether potential or existing customers have any relation to risky financial activities. This helps banks and credit unions operate an effective risk assessment and refrain from violating sanctions. Financial institutions review these lists to detect and report known illicit actors before they enter their institutions. Anti-money laundering (AML) programs may also decide to perform additional scans on top of the ones required by authorities.
There are many published lists of individuals and entities that financial institutions could consider risky enough to scan for to monitor for suspicious activity, including sanctions lists, world leaders lists, politically exposed person (PEP) lists, special measures lists, and 314(a) lists.
These are the required lists for banks and credit unions: the Office of Foreign Asset Control (OFAC) sanctions, special measures, and 314(a) lists. A strong risk-based AML monitoring program includes more name scanning than just the required lists.
Safety measures
PEP list history
For example, one more widely known and accepted category of names that should be scanned for is politically exposed persons or PEPs. The FFIEC defines a politically exposed person as a foreign individual who has been entrusted with a prominent public function, as well as their immediate family members and close associates. It is not illegal or even discouraged to bank PEPs who are not on a sanctions list, and since every person is different, banks should not give a blanket risk rating to all list members based solely on PEP status. But they should pay close attention to each PEP to ensure sanctions compliance.
There are several factors to consider that can elevate a PEP's risk to a financial institution. For example, global law enforcement warns that sanctioned Russian individuals hide their assets among peripheral associates not currently on the sanctions list, such as new girlfriends, ex-wives, nieces, and nephews. Therein lies the issue with a comprehensive PEP list. How can anyone keep track of all immediate family members or close associates when these may change frequently? Finding a comprehensive index to scan against this threat can be difficult.     
Learn from the experts. Explore FAQs and best practices for Russian sanctions compliance at your institution.
Watch webinar
Quality control
Using quality PEP lists for name screening
The CIA PEP list was the gold standard and the PEP list that many financial institutions used until January 2022, when the list was removed from the CIA website. The list's removal coincided with a public enforcement action and civil money penalty published by OFAC against a well-known financial institution for banking North Korean diplomats. The financial institution pointed to its CIA PEP list and blamed the list on its deficiency. The CIA removed their list less than two weeks after the Department of the Treasury released the enforcement.
Without the CIA PEP list, financial institutions must determine which PEP lists to scan their customer base against. As OFAC penalties have demonstrated, PEP list scanning cannot be 100% failproof, but regulators still expect banks' best efforts. Continually updated world leader lists are available through third-party vendor's screening programs. Financial institutions must also consider what other lists are needed to mitigate risks identified in their risk assessment. One popular selection is the Interpol Red Notices list of internationally wanted fugitives. The list is derived from red notices, which are requests to law enforcement worldwide to locate and provisionally arrest a person. This list is available from select AML software vendors, which can also help banks stay compliant with automated OFAC sanctions screening software.
Evolving best practices
Staying current with name screening practices
The ever-changing nature of politics and influential circles means that PEP lists constantly evolve. Effective AML programs use systematic ways to keep PEP lists current, such as using a trusted vendor's PEP list and automating the name screening process. Be sure your institution conducts a thorough risk assessment of its customers, checking against all required lists and evaluating if additional lists should be utilized. Unfortunately, the U.S. is considered a prime location for sanctions evaders to move their assets. Stay vigilant to avoid banking laundered money.   
Use this checklist to help your AML/CFT staff stay updated and in compliance with Russian sanctions.


Download checklist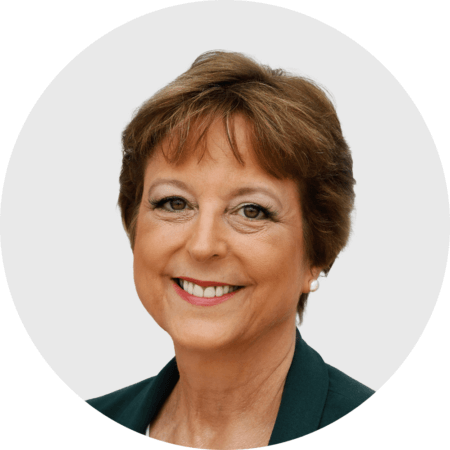 Terri Luttrell, CAMS-Audit, CFCS
Compliance and Engagement Director
Terri Luttrell is a seasoned AML professional and former director and AML/OFAC officer with over 20 years in the banking industry, working both in medium and large community and commercial banks ranging from $2 billion to $330 billion in asset size.