Poll: Top challenge of valuation practices is attracting new clients
In fact, attracting clients topped other challenges, such as "accuracy in valuations" and "not enough time," according to attendees. Results from Sageworks' poll aren't completely surprising, considering repeat valuations with the same client aren't as common as repeat tax work is for, say, tax clients. However, they highlight the pressures facing valuation professionals.
If you fall into the 41 percent of finance professionals who view attracting new clients as your biggest challenge, and are trying to find a way to alleviate this struggle, Sageworks has many resources to help. Consider downloading a free checklist, Marketing Checklist: Maintain Or Grow Your Practice, of tips and techniques to grow your firm. Also helpful, Sageworks' blog post, 3 Keys to attracting and retaining higher-paying clients, provides insight on how to obtain clients through thinking like a business owner, identifying niche markets and networking. 
Client retention is important to the success of a firm and how vital the quality of those clients is to the success of business moving forward. In this process to find higher paying clients, your firm must be conscious of what matters most. Deciphering which metrics will speak loudest to potential customers will provide the highest chance to earn their business. 
Another blog post, How to get referrals and grow your firm, stresses the importance of referrals with client acquisitions and provides advice for generating referrals from satisfied clients or others in your professional network. A post from the AICPA, The New Realities of Referral Marketing for CPAs, identified how the process of client referrals has grown more complex through time with the surfacing of the consumer decision journey. 
In today's marketplace, the delivery of a referral is only the first step toward earning new business. To complete the process, a series of steps must all be taken in order to earn the business of today's client. These factors might include the quality of your website, the presence your company has on social media, or the quality of your initial customer service.
Sageworks Valuation Solution
Sageworks Valuation Solution is a web-based, business valuation solution that helps firms streamline workflow, scale existing processes and increase realization rates. Explore features and benefits by watching a one-minute walk-through video.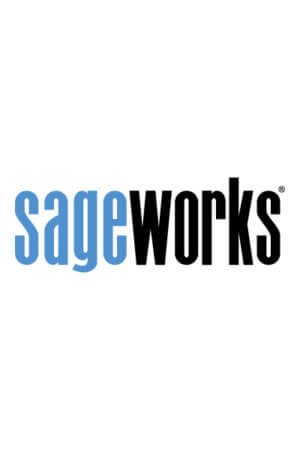 Sageworks
Raleigh, N.C.-based Sageworks, a leading provider of lending, credit risk, and portfolio risk software that enables banks and credit unions to efficiently grow and improve the borrower experience, was founded in 1998. Using its platform, Sageworks analyzed over 11.5 million loans, aggregated the corresponding loan data, and created the largest