Risky business- Protecting your business with risk management
Recent service outages for Sony Corp.'s (NYSE: SNE) PlaystationNetwork and for Research in Motion's (NASDAQ: RIMM) Blackberry services highlight major risks companies face when it comes to their businesses. Both events have created tumult in the companies' day-to-day operations and in their customer relations.
While many business owners might think of risks as dealing solely with physical damage to their stores or operations, those cases show that risks go beyond bricks and mortar.
At the same time, day-to-day operations might keep owners so busy that they don't seem to have time to review their risks. And some people simply don't like to think about what could go wrong.
"Risk management is simply planning for the unknown, which can be a terrifying thought to small business owners," said Amanda Vail, senior manager at Atlanta accounting and advisory firm Gifford, Hillegass & Ingwersen, or GH&I. "No one wants to pay for something they are not sure they will use. "
Indeed, it's hard enough to pay for something you know has broken or gone wrong, much less pay for something that might go wrong when you're fighting to run a business as efficiently as possible.
But experts say it's critical to think through potential risks and develop plans to either avoid them, as in the case of employee fraud or deal with them, as in the case of natural disasters such as the recent Hurricane Irene.
Small business owners invest money, resources and time trying to make their ventures successful, yet many fail to properly plan for a disaster, according to the U.S. Small Business Administration. Citing statistics from the Insurance Institute for Business & Home Safety, the SBA said an estimated one-fourth of businesses affected by a major disaster don't reopen.
Aside from physical risks to property and employees, which are most often addressed through commercial insurance, businesses have risks that can vary by industry – whether it's risk that your inventory won't arrive on time, risks to your computer network or financial risks related to raw materials pricing.
There is a wealth of information online that can help business owners tackle their specific risks, and there are thousands of business advisors and consultants, including CPA firms and insurers, trained to assess and address risk. GH&I's Vail recommends that business owners review an online questionnaire, such as the one here, to highlight exposures that could result in devastating losses if not addressed.
Companies can also address some important financial risks in their day-to-day operations, according to Sageworks.
Nathan Myers, Sageworks' director of consulting services, said accounts receivable, or the money owed to a business by its customers, can be an important financial risk factor, mainly because receivables can directly affect cash flows.  "The longer it takes a customer to pay for the products or services it sells, the longer the business will be without that cash – cash it needs for operations," Myers said.
He recommends billing customers quickly in order to speed up the collection process and to get funds into the business faster. "If customers are billed, on average, even three days earlier each month, the business's cash position can be significantly improved," Myers said.
Pulling frequent, perhaps weekly, reports on accounts receivable can help business owners and managers understand how effective the business is at collecting funds, and it can also flag overdue accounts, Myers said.
Cash flow can also be a huge risk factor. It's important to monitor cash levels and try to estimate how much cash you'll have at various points in time. "This can help predict or prepare for potential cash shortfalls that may occur in the future," Myers said.
To help with this issue, some companies look at a benchmark for how much cash, relative to total assets, is common in their industry. For example, Sageworks performed an analysis of financial statements for privately held retailers and found that they have generally maintained around 10% of assets in cash (including checking and money markets as well as marketable securities) between 2006 and 2011. Other retailers can use this benchmarking as a guide, but understand that your business may have unique cash inflows and outflows that will impact your "healthy" cash flow balance.
Links to helpful sites:
Some risks can be avoided or better dealt with through planning and little to no cost. The Insurance Institute for Business & Home Safety has free online forms and checklists you can use to plan for disaster response.
One major risk can be the security of financial and personal information of both your customers and your business.  The National Cyber Security Alliance has tips for helping businesses address cyber risks, and it has links to resources for small and medium-sized businesses.
Nonprofit organizations face special risks of financial fraud because they have frequent cash contributions, fewer reporting regulations and smaller operations, according to GH&I. Here's a list of the top 10 fraud risk considerations that nonprofits should consider.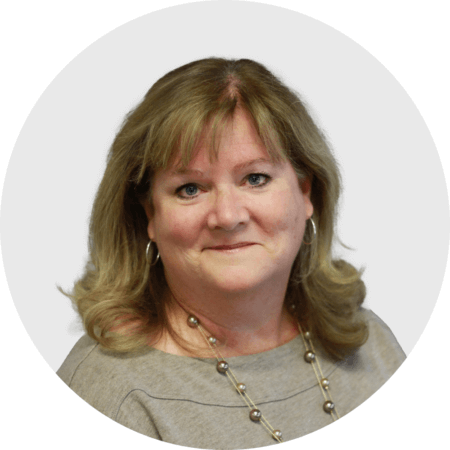 Mary Ellen Biery
Senior Strategist & Content Manager
Mary Ellen Biery is Senior Strategist & Content Manager at Abrigo, where she works with advisors and other experts to develop whitepapers, original research, and other resources that help financial institutions drive growth and manage risk. A former equities reporter for Dow Jones Newswires whose work has been published in