Technology overload: Which option is the best for me?
Industry, especially the financial industry, has become packed with
insightful and time saving technologies. In a recent Sageworks webinar, 60
percent of attendees said that one of their main road blocks to adopting new
technology at their firm was their unfamiliarity with potential solutions. In
today's blog I will map out technologies that can help you leverage client
relationships, growth through market expansion and cost reduction.
Client Relationships
New projects at financial services firms often require consistent
contact with one or more decision makers. Digital meetings, secure file
transfer and creating digital settings to share information in groups can be
fundamental in helping successful business take place.
Digital meetings can take place in solutions like Skype or Join.me. Both
offer free versions and are web based solutions, allowing you to have face to
face conversations with important clients who could be half a world away. Skype
even offers the ability to make free group video calls.
File transfer via email can be difficult because files can be too large
and sending multiple versions back and forth can create confusion, re-work and
frustration. Managing various projects in your general email platform can be
overwhelming, and emails can be hard to find. Box.com makes it easy to collaborate securely by
consolidating your content online in a single, easy to use location. Storing
files in the cloud, i.e. on a remote server accessible from any computer, gives
your firm's employees greater flexibility and accessibility when they travel or
work remotely.
Building client relationships is a key part of any business. Having an
appropriate digital presence where clients and business partners can come
together is an important ability. Being able to share ideas about the industry
or ongoing work can help streamline projects and build relationships. Client
Roundtables, LinkedIn Groups, Google Hangouts and Spreecast are all online software that allow you to build effective,
professional relationships.
Market Expansion
Technological improvements have opened the door for firms to reach
beyond the borders of geographical regions and time zones. A quick search on
the internet yields results that are not bound by geography, and so firms
should harness their messaging and services to differentiate and increase their
competitiveness in an ever-changing digital world. 
The use of Webinars, email marketing and social media can help position
your brand for growth in this digital world. According to Dun & Bradstreet 93 percent of B2B
marketers are using content marketing and 66 percent of the most effective
marketers have a documented content strategy. 67
percent of the buying process business buyers go through is done by
consuming content online.
Webinar solutions like GoToWebinar and WebEx [hyperlink WebEx for consistency] provide
your firm the opportunity to perform live and interactive presentations to
hundreds of potential clients from the comfort of your office.
Email marketing solutions like MailChimp allow you to produce
customizable newsletters that appeal to potential client needs for industry
insight. Newsletters can be send monthly, bimonthly or weekly to update clients
and potential clients about your services, industry news and your community involvement.
Sidekick by Hubspot is a software that can provide structure and
consistency to email marketing and can be added to your work email whether it be Outlook, Gmail or Apple Mail. Sidekick will help you to track who
opens your emails and who hasn't. Email tracking will help you know who to
follow up with and who to stop emailing.  
When it comes to social media, simple is safe. If you don't have a firm
presence on social media, start with LinkedIn and then after you have developed
an active account presence, experiment some with Twitter.
An active account looks like: Posting each week, maintaining a current
LinkedIn profile, commenting on other posts, and posting to groups on LinkedIn.
Share your firm's successes, articles from other sources and grow your network
by following and connecting with others.
For advanced social media management consider using Hootsuite or
TweetDeck to follow, listen and post on Twitter. If you want a simpler
solution, use Buffer to schedule your
posts at pre-designated times.
Cost Reduction
The American Society of CPAs (AICPA) estimates that it costs 11x more to acquire new
customers than to keep an existing one. Websites and blogs are great avenues of
reducing the cost your firm accrues to gain new customers by reducing the
amount of capital invested into travel and prospect events. Positioning
yourself as a provider of professional insight via your website and blogs and
following through in your performance with clients can make gaining and
retaining clients less expensive.
WordPress is a free, easy-to-customize website builder that allows for
built in blogging capability and mobile friendly designs. You can even hire a
designer to help you create a unique website. If you already have a website but
are looking to make your website mobile friendly, you can use goMobi to create formats
for tablets or phones.
For additional information on technology and client relationships please
enjoy these complimentary on-demand webinars: Leverage
Technology to Grow Your Firm or How to
Transform Client Relationships in Your Accounting Firm.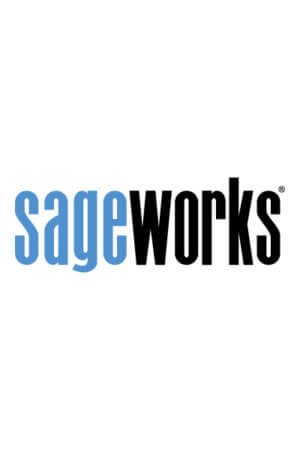 Sageworks
Raleigh, N.C.-based Sageworks, a leading provider of lending, credit risk, and portfolio risk software that enables banks and credit unions to efficiently grow and improve the borrower experience, was founded in 1998. Using its platform, Sageworks analyzed over 11.5 million loans, aggregated the corresponding loan data, and created the largest