(Temporary) Help wanted, apparently – SageworksStats on Forbes.com
June unemployment in the U.S. was flat, and nearly a third of jobs added were in the temporary-help services industry, a field that has shown strong growth over the last 12 months, according to data from Sageworks Inc., a financial information company.
"During the last 12 months, privately held employment service firms have seen their revenues grow by almost 20 percent annually, which far outpaces the average annual growth of around 10 percent for private companies across all industries," said Sageworks analyst Libby Bierman. "That sales growth validates what the employment numbers released this morning showed—the economy has recently been adding a lot of temporary jobs, which are positions that employment service firms routinely fill."
When the volume of temporary workers in the workforce goes up, the increase in volume might mean that business owners are using employment service firms to find people for temporary positions rather than permanent, Bierman said.
"Business owners may be delaying the permanent or full-time hires, thinking that these temporary workers are less of an overhead commitment," she said. "Until business owners feel more confident in the economy and political environment, it makes sense that they will hire cautiously. Unfortunately, that caution just doesn't bode well for national employment figures."
The Bureau of Labor Statistics said Friday that U.S. unemployment remained at 8.2 percent in June as 80,000 nonfarm payroll jobs were added, which was below the consensus forecast of 90,000, according to Econoday. The figure brought second-quarter monthly job additions to an average of 75,000, compared with 226,000 in the first quarter.
Temporary help services accounted for 25,000 of the increase in jobs. The government said employment in management and technical consulting services grew by 9,000, and computer systems design and related services added 7,000 jobs in June. Sageworks recently noted that both industries are among the fastest-growing in the services sector. 
Through its cooperative data model, Sageworks collects financial statements for private companies from accounting firms, banks and credit unions. 
Sageworks Chairman Brian Hamilton said recently that continued growth in GDP wouldn't be surprising, considering privately held companies are still growing at a healthy rate. Out of the 27 million businesses in America, only about 6,200 are publicly traded on the major exchanges, with the rest being privately held.
But the fact that unemployment isn't decreasing at a fast enough rate is becoming slightly concerning, he has said. ""The fear now is that we may be running out of runway before the onset of another recession," according to Hamilton.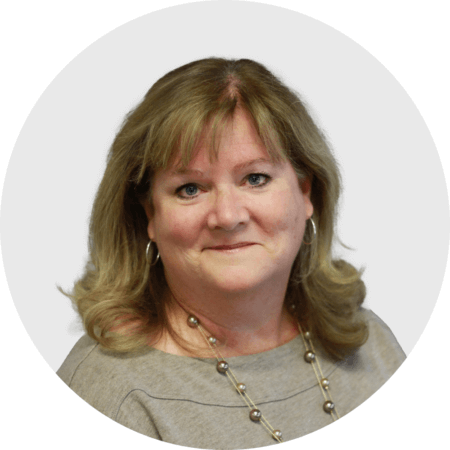 Mary Ellen Biery
Senior Strategist & Content Manager
Mary Ellen Biery is Senior Strategist & Content Manager at Abrigo, where she works with advisors and other experts to develop whitepapers, original research, and other resources that help financial institutions drive growth and manage risk. A former equities reporter for Dow Jones Newswires whose work has been published in