Top 10 business valuation blog articles from 2015
Did you miss them? Read the most popular business valuation articles published by Sageworks in 2015. Visit the
Valuation Blog
to read the latest.
Most common challenges facing business valuation professionals 
The process of valuing a business combines both art and science and can be arduous. Generally speaking, a detailed, comprehensive analysis and the ability to develop accurate projections and assumptions are necessities. Business valuation also requires the application of finance theory in the appropriate places and using professional judgment. 


Effective and efficient business valuation report writing 

Business valuation services are among the highest-growing niche services among Top 100 accounting firms, according to Accounting Today. One aspect of providing this service, however, is notoriously time-consuming and frustrating: Writing business valuation reports. At the same time, it's crucial that you produce a quality report, according to Rod Burkert, who teaches a course on business valuation report writing and who is founder of Burkert Valuation Advisors LLC. 

Understanding a business valuation 
It has come to our attention that many accountants are interested in expanding their firm by adding a business valuation practice, however there isn't much existing easy-to-understand literature on what exactly a business valuation is as well as its components.
A business valuation is a set of processes and procedures used to determine the economic value of an entity or set of assets. Platforms like Sageworks Valuation Solution can simplify the process of valuing a company. 


8 steps to an accurate business valuation
Valuation is as much an art as it is a science, and it is commonly considered to be a statement of opinion rather than a mathematically proven fact.
The numbers, models and metrics are not the only factors of a business valuation. In his video of an introduction to valuation, Professor Aswath Damodaran states, "every valuation has a story, it's less of a science and less about the numbers than we think." The art of valuation comes from the valuation professional's need to apply his or her own judgments, estimations and decisions to reach a conclusion for the value of a business. 
Leverage social media to market business valuation services

Much like peanut butter and jelly, social media and content marketing are two things that go together in the world of forward-thinking marketers and business owners. So how does a firm get started using social media to build their valuation practice? Given the competing pressures on business valuation professionals or accounting firms that have developed this area of the business, neither of these two topics are likely to take high priority on your daily to-do list. But they should. Marketing yourself or your firm to potential new clients can happen anywhere, anytime. So, after you've stepped out of the office to market your services via networking and/or attending trade shows, it's time to dedicate a few of your in-office hours to joining the social media world.


Valuation best practices for private equity firms
Whether being used for performance data or to win deals, valuations that private equity firms develop should be supported by a methodology that is: 
• Robust 
• Consistent, and 
• Transparent
Valuations: 4 things that make private companies different

While Wall Street firms get a lot of publicity (especially when it comes to mergers and acquisitions), most of the 27 million U.S. businesses are privately held. For accountants and others in financial services, that means a multitude of opportunities can arise to use valuations in planning for succession, evaluating capital allocation and developing a company's overall road map for growth. Indeed, IBISWorld reported that business valuation specifically is a growth area that represents an opportunity for firms that are interested in taking on more valuation clients.
The deception of capital expenditure and working capital in business valuation
The demand for business valuations continues to grow with the improvement of the economy and the rise of baby boomer retirement. Performing high quality valuations has become more important than ever before to meet client expectations and compete in the industry. To reach the true value of a company, one must have a comprehensive understanding of each factor that goes into the calculation.
This article includes an overview of capital expenditure (CapEx) and operating expenditure (OpEx) as well as considerations for how best to utilize these numbers in valuation engagements.
Approach clients to offer valuation services using these discussion-starters
Most business owners aren't as lucky as 91-year-old media tycoon Sumner Redstone, who famously declared he won't discuss succession planning for his Viacom and CBS empires because he isn't going to die.
The fact is, millions of business owners are over age 50, and at some point, each will have to consider whether to sell, pass on or simply shut down their business. Given the huge supply of baby boomer-owned businesses likely to be on the market in the coming years, business valuation professionals understand that price multiples may decrease, jeopardizing the dreams of these business owners, many of whom may be clients.


Creating repeat valuation and consulting work: Optimize value of clients' businesses

Business appraisers have an excellent vantage point to see deep into the workings of a business in the process of doing their appraisal. They can then offer their insights to owners who would like to increase the value of their business. A home is a useful metaphor for valuation professionals to consider as they try to generate repeat valuation and consulting work with business owners. Home sellers know that the first step to selling a home is getting it ready to be shown to potential buyers.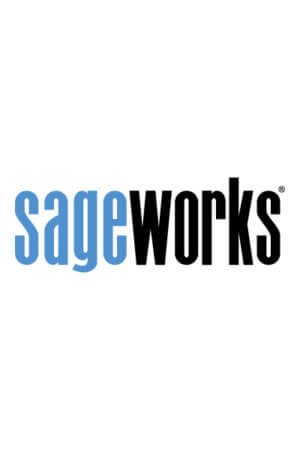 Sageworks
Raleigh, N.C.-based Sageworks, a leading provider of lending, credit risk, and portfolio risk software that enables banks and credit unions to efficiently grow and improve the borrower experience, was founded in 1998. Using its platform, Sageworks analyzed over 11.5 million loans, aggregated the corresponding loan data, and created the largest