Use technology to retain accounting clients
Let's face it: business owners need accountants for more than taxes alone. 
Many people who start and run businesses lack the financial perspective to be able to look at their financial statements and see potential pitfalls or opportunities for improving performance. And they desire guidance on how to plan for the future – both in their business and in their personal finances.
Indeed, the top services clients want from their accountants that they're not already receiving, according to consulting firm The Sleeter Group, are:
• Business planning
• Business strategy
• Create dashboard to monitor business 
• Business analytics.
And notably, the top reason owners of small and medium businesses leave their CPA is that the accountant didn't provide proactive advice, according to the consultants. In other words, if you don't offer these services, and let your client know you offer them, the client may seek someone who does.
Perhaps you are receptive to developing your role as a trusted advisor. But the reality is that many accountants' compliance-related workloads keep them busy enough (or too busy) that they don't make time to focus on higher-value-added services.  
How do you get around this chicken-and-egg problem? An efficient way for your accounting firm to transition to more value-added services is to utilize technology that automates much of the process. If you can utilize technology that automatically analyzes business financials and monitors the client's business performance, you'll find it easier to look for ways to plan and strategize with clients.
Leveraging technology to improve your client relationships makes sense from an efficiency standpoint. But it's also important to demonstrate to clients that your skills and services are current. 
Three out of four business owners in a recent survey said they believe their CPA is behind or just keeping up with technology adoption, yet increasingly, technology plays an important role in your clients' businesses. If they perceive your accounting firm as "behind the times," they may be more susceptible to overtures from another firm or they may seek a change. Given that it costs a lot more to acquire a new customer than to keep an existing one, your accounting firm cannot afford to be viewed as behind the times when it comes to technology.
Think back to how accountants used to handle bookkeeping before Excel spreadsheets or QuickBooks automatically updated numbers when new data was entered. It's hard to imagine going back to those old processes and spending that much time on such routine work.
In the same way, technology exists to take a client's financial statements and quickly generate a presentation-ready report that analyzes the business's financial performance, allowing you to focus on offering your insight and applying your experience to help clients. Many accountants say clients who receive ProfitCents' automated narrative reports start asking questions that open doors to additional engagements.
Instead of spending time on the routine work of searching for and compiling data to generate a report with business insight, you can easily generate the ProfitCents business health check from the client's annual financial statement. The report shows the client you care and have made an effort to evaluate their business, and that you are interested in having a meaningful discussion to assist them.
Accountants also report that clients are intrigued by ProfitCents' ability to benchmark the business against peers using real-time industry data. You might not have time to research on your own whether a restaurant owner is spending more than peers on overhead, but with an automated solution, you can quickly show comparative data and move on to offering to help the client address any related challenges. You can easily demonstrate for clients whether sales are doing better or worse than peers, whether they are more profitable and whether they are collecting receivables as quickly as peers.
To learn more strategies for retaining the right clients, download the free whitepaper, "Retaining Clients in Your Accounting Firm."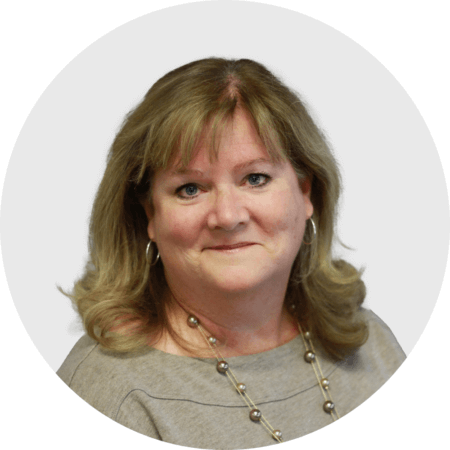 Mary Ellen Biery
Senior Strategist & Content Manager
Mary Ellen Biery is Senior Strategist & Content Manager at Abrigo, where she works with advisors and other experts to develop whitepapers, original research, and other resources that help financial institutions drive growth and manage risk. A former equities reporter for Dow Jones Newswires whose work has been published in