Using technology to boost value for business borrowers
In today's competitive lending environment, financial institutions may be tempted to focus on interest rates and terms to secure the small business customer's business. However, that may not be a sustainable way to drive business-loan growth, especially given regulatory scrutiny, the hazards of approving credit that is not appropriately priced for risk and the need to grow the loan portfolio profitably. Innovation and technology are helping banks and credit unions compete for the best business borrowers and members while also promoting profitable growth.
Shift the paradigm
As alternative and online lenders have shown, markets can be disrupted when service providers offer true innovation, as opposed to small tweaks to current ways of providing loans. Banks and credit unions can also benefit from examining their own current business lending processes with an eye toward radically improving the value offered to member and client borrowers.
Nearly all banks and credit unions say they add value to the lending process through the personal relationships they have with clients. However, many lenders are encumbered by time-consuming or even unnecessary work that prevents them from offering business or financial advice to applicants and borrowers – something that truly adds value to the relationship.
Historically, technology is viewed as a replacement for the work of humans. But innovative banks and credit unions view technology under a different paradigm: One in which technology is utilized to minimize or eliminate redundant or unnecessary work in order to generate the bandwidth to provide more value-added services with personal interaction. Such services can include offering advice on running the business or making the applicant more credit-worthy.
A 2015 Federal Reserve survey of small business credit issues found that lenders far and away represent the top source of financial advice for small business owners, followed by an accountant and family and friends. Peter Brown, vice president of strategy at Sageworks, said some financial institutions use technology to provide peer comparisons of key financial metrics and perform what-if scenarios and forecasting to show how tweaks to operations can drive improved cash flow or revenue. Some institutions even utilize peer comparisons in their correspondence denying a loan application in an effort to help applicants understand what they can do to become more credit-worthy.
In addition to utilizing technology to assist with the shift to value-added services, banks and credit unions use technology to make borrowing easier for both the applicant and the lender.
Make it easier
Nutmeg State Financial Credit Union utilizes a digital loan application that streamlines information-gathering and reduces the back-and-forth between the applicant and the lender when dealing with paper applications. A digital application also expands access for borrowers – they can apply whenever and wherever it is most convenient.
Shane Dugan, small business solutions manager for Nutmeg, says the credit union utilizes a secure online portal for applicants to upload financial documents. This way, tax records or other financial information can be automatically forwarded to the institution without the applicant having to make photocopies and physically deliver them to the credit union. It also gives applicants the option to designate an accountant or CPA, who is prompted automatically by email to gather and submit the required documentation on behalf of the borrower.
Automate the process
Automating the application process reduces the back-and-forth between staff and applicants that can occur during paper-based processes, and it can provide updates to the applicant on what's happening with the application. This can improve transparency and customer satisfaction, in addition to producing time savings. Business borrowers are often frustrated by a lack of communication about what is happening with an application – where it is in the approval process and when the decision might be reached.
Brown notes when technology automatically pulls the relevant application data into the origination software and then the spreading software, it saves staff from rekeying data and ensures profile data is consistent throughout the life of the loan. Moreover, it moves the application forward in the process without delay. Electronic tax return reader technology can streamline credit spreading and global cash flow calculations by pulling data directly from a tax return. Dugan says this saves the credit union as much as two days of turnaround time compared with utilizing signed hard copies.
Utilizing application programming interface technology, or API, bank and credit unions' credit software and portfolio management systems can be bridged with other software applications the institutions use, providing easy access for internal analysis and customer-relationship management. Certain types of loan approvals or denials can also be automated, leaving more time for credit analysts to focus on complex deals.
Technology plays an important role as credit unions and community banks work to boost small business lending. When financial institutions understand borrowers' needs and concerns and use technology to automate some processes and minimize redundant work, their staff can focus on doing more for business borrowers while making the lending process easier for both the applicant and the institution. It is then that credit unions and banks can offer the innovative services and relationships that build client loyalty and profitable portfolios.
Read more about Sageworks' API network and Electronic Tax Return Reader to find out how technology could impact your financial institution.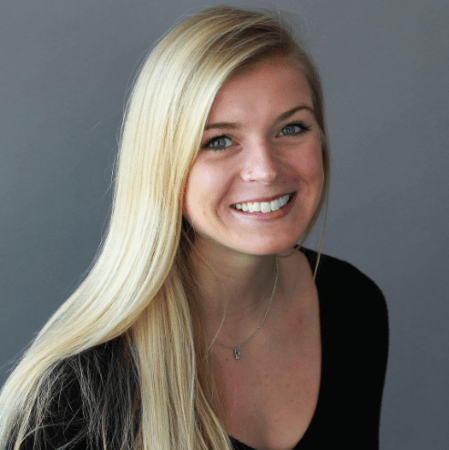 Kylee Wooten
Media Relations Manager
Kylee manages and writes articles, creates digital content, and assists in media relations efforts