Yelp for accountants: What your online reputation can mean for new business
With more than 142 million users per month and 77 million local reviews, you've likely used Yelp's website or mobile app to source a great Italian restaurant or locate the nearest bakery when you're craving something sweet. But the review-based community extends far beyond ravioli and cannoli. Just about any need, including accounting services, can be searched for and rated via Yelp.
Word of mouth has moved online. For many people, Yelp reviews are the gold standard for a product or service locally. According to Nielsen data from 2013, about 82 percent of users visit Yelp with the intent to make a purchase from a local business, and about 89 percent of those make said purchase within a week of their search. So, in a customer service-focused industry like accounting, it quite literally pays to know what's being said about you and your firm online. These types of referrals can be as valuable – or as damaging – as in-person referrals or testimonials.
A Yelp search for accountants in San Francisco turns up four pages of opinions on independent accountants and CPAs, as well as small and large firms. Some Bay Area firms have as many as 150-plus reviews for their services. Admittedly, this is a relatively new phenomenon. One Yelper, Nancy from Rosemead, opened her review with "I wouldn't think to write about my accountant on Yelp…." Many everyday consumers wouldn't. But a Yelp search has become the new normal, and accountants should be prepared for how this and similar review sites or apps can affect their new-business efforts. Just as you may be leveraging other social media platforms, it's equally as important to monitor your online reputation.
Many accountants, particularly those sole proprietors, may have a Yelp page and a handful of reviews that they were previously unaware of. If that's the case, no need to panic. First, spend some time reading through the existing reviews and assess if the feedback is valuable to your practice, be it positive or negative. Take the comments seriously, but don't dwell on them, particularly if one or more review is less than stellar. A note about negative reviews: Keep in mind that Yelp reviews are sometimes based on a one-time experience with a service provider, so it's possible that a negative review could have been written by an individual that was simply unhappy with the amount of money owed to the IRS after you performed their tax return five years ago.
Following the assessment of any existing reviews, it's time to take action. One of the great features of Yelp is that it offers both free and paid tools to assist business owners with their profiles and pages. Visit biz.yelp.com to "claim your business," a feature that allows the owner to improve their page. At no cost, you can respond to reviews directly on the site or create a special deal for new clients that find you via Yelp, if desired. The ability to respond to reviews can be helpful because a user can see that the business has followed up with a customer and appreciates the feedback. And, if you deem it necessary, it makes it possible to take steps to correct a bad experience a previous customer had with your firm.
Other paid options for business owners offer simple, targeted advertising (which can include removing any competitor ads from your online space), to more robust campaign offerings with guidance from Yelp's ad specialists. If your marketing budget allows, a Yelp ad campaign could be helpful to jump start a new or specific value-added service, such as business valuation, during your firm's off-season.
Even if you don't want to spend a dime, you can still capitalize on the referrals that Yelp and other social media can generate. Turn the "thanks yous" received from grateful customers into good reviews on Yelp. Each time a client gushes, "I don't know what I'd do without you," or "You really saved me this time," ask if they'd be willing to say that in a review on Yelp. People generally want to help others, so you could be surprised at how many clients are willing to put in a good word for you.
Regardless of the path you decide to take with a site like Yelp, it's critical that accountants educate themselves about their online reputation, as a shift to the positive or negative could seriously impact your bottom line. This article from Entrepreneur offers more tips for business owners to monitor their online reputation, broken down by daily and weekly checks. Additionally, check out our AICPA guest post on other ways to protect yourself online.
Image courtesy of Yelp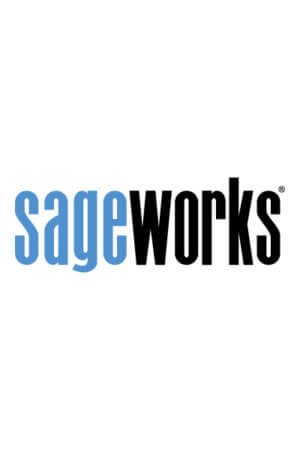 Sageworks
Raleigh, N.C.-based Sageworks, a leading provider of lending, credit risk, and portfolio risk software that enables banks and credit unions to efficiently grow and improve the borrower experience, was founded in 1998. Using its platform, Sageworks analyzed over 11.5 million loans, aggregated the corresponding loan data, and created the largest