8 Restaurant Technologies to Boost Business
Keeping up with the latest technology is often a critical factor in remaining competitive in the restaurant industry. Considering all of the technological advances that have been made in the last decade, there are now plenty of opportunities to improve efficiency and increase restaurant sales. Read ahead to learn about how different technologies can help boost business for restaurants.
ID Scanners
Consider investing in an ID scanner to prevent the risk of serving alcohol to a minor with fake identification. If a restaurant doesn't want to spend money on a magnetic strip reader, they can download the app Bar and Club Stats ID Scanner. It may not be as accurate, but it will help deter minors from attempting to use fake identification and identify the ones that do.
POS Systems
Consider making the Point-of-Sale system very specific. By including brands of alcohol in the POS system, bartenders will be required to enter the specific type and brand of alcohol used. This way, they aren't choosing general terms like "vodka." With a POS system, a restaurant can more effectively keep track of inventory and prevent theft.
Headsets
Consider investing in radio headsets for hostesses, busboys, servers and bartenders. This way, busboys can communicate to hostesses when tables are ready and servers can put in orders for alcoholic beverages without having to frequently walk to and from the bar.
Scheduling Management System
Scheduling can take a lot of time out of a restaurant manager's day. Consider adding a schedule management system like Schedulefly to help manage employee schedules.
Try our free cash flow solution, CashSage
Apple Pay
Consider broadening the type of payment options you accept to include Apple Pay to give customers a more convenient payment method.
"Tabbed Out"
Try integrating Tabbed Out with your current Point-of-Sale system. Tabbed Out allows restaurant bars to accept mobile payment and also has a customer management tool that can track customer's spending habits, collect feedback and allow promotional offers to be sent straight to the customer's phone.
Food Delivery Service
Consider working with a company, like Grubhub, to offer a delivery service to customers without having to hire a new employee. Customers who are craving a specific restaurant's food but don't want to go out have the option to get it delivered. This is especially useful for restaurants in towns with colleges or cities, where everyone may not have cars.
Apps for Waiting in Line
Try incorporating phone applications, like NoWait, for when customers may have to wait for a table. This gives customers the ability to virtually get in line before arriving at the restaurant and monitor their place in line.
For more recommendations on boosting your restaurant business, try our free cash flow solution, CashSage.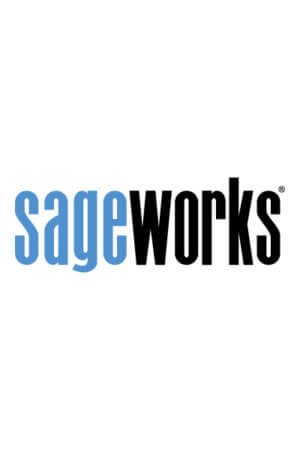 Sageworks
Raleigh, N.C.-based Sageworks, a leading provider of lending, credit risk, and portfolio risk software that enables banks and credit unions to efficiently grow and improve the borrower experience, was founded in 1998. Using its platform, Sageworks analyzed over 11.5 million loans, aggregated the corresponding loan data, and created the largest