Data Quality for Credit Unions – 3 Methods for Data Collection
In order to prepare for FASB's Current Expected Credit Loss (CECL) model, credit unions are currently relying on different methods to collect and store data. In the recent CECL Webinar: Data Quality for Credit Unions, Abrigo Risk Management Consultant Danny Sharman discusses the three different types of methodologies for data collection.
1. Limited Data Collection Method
In this method, credit unions leverage core system(s) to capture data. "For credit unions, it is more common to have two or three different systems for storing your data," says Sharman. "When capturing loan-level data, the biggest limitation here really comes down to limited data storage."
Often, there is a set number of trailing months or quarters from which credit unions can retrieve data. Once that date passes, there is no way to easily access and retrieve that data. Because CECL requires data for the entire life of an asset, failure to access past data is a significant limitation.
2.
Static Data Collection Method
Credit unions utilizing the static method build internal databases and save data from their core system(s) periodically, or save month-end trial balances in Excel worksheets. This may require third party IT resources.
"This is certainly an improvement from the limited method," notes Sharman. "The first key consideration here is to understand whether or not you have adequate resources. Does the credit union have the resources and IT staff who can pull reports from the data warehouse and access data from all of these different sources for analytical purposes?"
The next consideration would be whether or not the credit union has a secure, yet accessible place to store these data files. Furthermore, when the multiple data files and Excel sheets are saved, the credit union should consider the coherency and consistency of the data across these multiple sources – this includes consistent formatting from credit to credit.
3.
Dynamic Data Collection Method
Credit unions partnering with technology vendors to refine data aggregation policies and develop the archiving system for data storage are embracing a dynamic method of data collection. This could reduce risk by collaborating with an experienced vendor and maintain flexibility for reporting and scenario building.
Under this method, the vendor would handle data storage and management. "One of the benefits utilizing a vendor to handle data storage includes having access to their resources," states Sharman. "They can help determine which data to send and how to send it, which fields to include and how often to send. Use the resources available with the vendor to help make these decisions."
.
According to a recent Abrigo poll, 46 percent of credit unions surveyed intend to use a dynamic method in collecting data to prepare for CECL. By partnering with a vendor like Abrigo, credit unions reduce the risk and maintain flexibility for reporting and analyzing loan-level data.
Additional Resources
CECL Webinar: Data Quality for Credit Unions
Sageworks ALLL Solution
Sageworks ALLL provides a consistent and defensible allowance for loan and lease losses methodology for incurred and expected credit losses with the CECL model.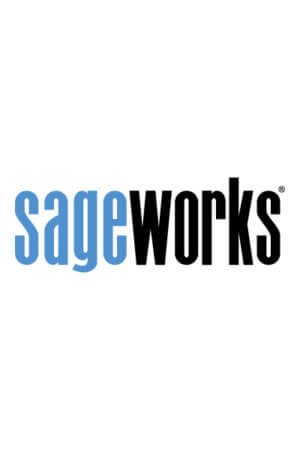 Sageworks
Raleigh, N.C.-based Sageworks, a leading provider of lending, credit risk, and portfolio risk software that enables banks and credit unions to efficiently grow and improve the borrower experience, was founded in 1998. Using its platform, Sageworks analyzed over 11.5 million loans, aggregated the corresponding loan data, and created the largest