Optimizing capital: Challenges and opportunities for banks and credit unions
Serving customers and helping them achieve their financial goals are often identified by bank and credit union executives as their organizations' top objectives. Whether it is Wells Fargo (with $1.6 trillion in assets and thousands of employees) or tiny Oakwood State Bank in Texas (with $6.5 million and two employees), financial institutions understand the importance of customer and community service.
At the same time, top executives and managers at banks and credit unions know that customers cannot be served well if the financial institution is struggling to survive. As a result, growing profitably and mitigating risk are also core objectives at virtually every bank and credit union, regardless of size.
The challenge is that in order to meet these goals, institutions have to overcome an assortment of internal and external pressures that threaten growth and security. Some pressures are amplified by institutional processes and systems; others can disproportionately dominate executives' time and attention. Identifying and acknowledging these pressures is critical to discovering solutions that help address larger goals of optimizing capital deployment, managing risk more effectively and fueling profitable growth – achievements that put the bank or credit union in the best position to serve customers.

Internal challenges

Top management will be familiar with many of the internal challenges. They may include:
1.  Competing and conflicting interests: growth vs. risk
2.  Disconnected processes, departments and technology
3.  Little transparency into portfolio health over time
4.  Lots of data, few actionable insights.

Financial institutions also face a range of challenges arising from issues that 
are external to the bank or credit union, including:
1.  Interest rate environment
2.  Changing regulatory and accounting landscape
3.  Competitive pressures, especially for commercial and industrial (C&I or 
MBL) loans.
While each of these internal and external pressures comes with distinct 
challenges, when combined, they create an even bigger impact: increasing 
pressure on capital. "Capital is critical for managing both sides of the financials 
of the bank—income statement and balance sheet. It is needed for lending out 
to customers, and regulators require certain levels of capital, so it is truly the 
lifeblood of a bank," says Abrigo advisor Peter Brown.
Financial institution executives who identify and acknowledge the 
pressures facing their banks and credit unions are in a better position to discover solutions that will optimize capital. In many cases, institutions can overcome the challenges through improved risk identification and mitigation, including better
loan pricing
to account for profitability and risk. Business process and workflow optimization, improved underwriting standards and other credit risk management efforts can also offset some of the pressures, as can stronger portfolio management through better insights and early recognition of capital needs.
Learn more by listening to a free webinar, "Leverage Loan Pricing for Better Results"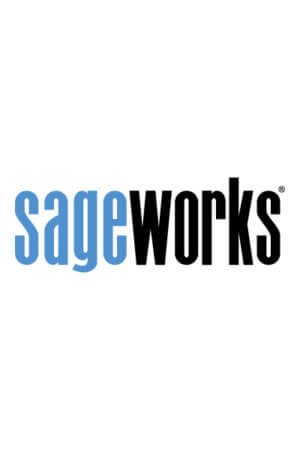 Sageworks
Raleigh, N.C.-based Sageworks, a leading provider of lending, credit risk, and portfolio risk software that enables banks and credit unions to efficiently grow and improve the borrower experience, was founded in 1998. Using its platform, Sageworks analyzed over 11.5 million loans, aggregated the corresponding loan data, and created the largest