What is Digital Lending and How Can Community Banks, Credit Unions Benefit?
Digital lending is the use of online technology to originate and renew loans in order to deliver faster and more efficient decisions.
Many people know of non-bank digital lenders like Rocket Mortgage and Kabbage that market directly to consumers and businesses, but digital lending also encompasses activities of traditional financial institutions. Digital lending can start as basic as an online loan application offered by a bank or credit union on its website. It can also be as comprehensive as an entirely automated loan origination system that includes a full suite of software, such as an online loan application, document capture, electronic signatures, credit analysis, loan pricing, loan decisioning, and loan administration.
Digital lending offers financial institutions a lot of opportunity "to improve productivity, close more loans and increase revenue per loan with cheaper, faster and automated services," said the American Bankers Association, in its recent report, "The State of Digital Lending."
"Customers expect it, non-bank alternative lenders are offering it, but most banks are not there yet," the ABA said.
Indeed, a 2015 study by Bain & Co. found that only 7 percent of bank products were handled digitally from start to finish (including 0.1 percent of small business loans). Bain recommended banks boost investments in digital lending to avoid a material decline in profits and loss in market share.
The ABA's own "State of Digital Lending" survey found that relatively few banks in 2018 are taking advantage of digital opportunities for commercial and small business loans. Only about one quarter of those surveyed used digital loan origination for small business loans and 11 percent offered digital commercial lending. On the other hand, digital channels are gaining in popularity for mortgage loan and consumer loan origination. Of those surveyed, 82 percent reported that they currently use an online or digital channel to originate mortgage loans and just over half that offered digital consumer loans.
Learn more about growing your loan portfolio.
Attitudes are changing, however, driven by the desire to meet customers' expectations and to be more efficient. The ABA says operating expenses run about the equivalent of 6 cents for every dollar in outstanding loans at banks that use traditional processes. That compares to 2 cents at alternative lenders. Given that the survey found banks' top concerns about both consumer and small business lending were efficiency, cost and process/operations/staffing, it's no surprise that more of these institutions are looking to digital lending to help accelerate loan growth without adding staff.
Another survey by the ABA found that among CEOs of 400 community banks (assets below $3 billion), 71 percent planned to offer digital processes for small business lending over the next 12 months, and 57 percent planned to offer them for consumer lending.
"Many banks offer some form of digital capability around lending, such as loan status, loan payments, and basic account information. However, the majority of banks' lending services—including onboarding, underwriting, SME loans, and omnichannel selling—have yet to be upgraded with today's technology," the ABA said in "Community Bank CEO Priorities for 2018." "That means there is still a lot of potential to improve productivity, close more loans and increase revenue per loan with cheaper, faster, automated services."
Banks and credit unions looking to digitize the lending process should examine three main areas where benefits are achievable:
Information collection
Flow and access to information and
Analytics and intelligence.
Below is a closer look at each of these areas, along with the benefits of digital lending technology.
Information collection – digitizing the lending process
Digitizing the information collection aspect of lending improves the borrower experience in several ways.
It demonstrates what's needed upfront to the customer or member, in the case of credit unions.
It reduces frustration (due to improved transparency about the process and the timeframe for a decision).
It can reduce delays blamed on incomplete files that slow down the analysis of the loan application.
An online loan application provides a common database where all of the loan application information is entered once. If technology such as the Electronic Tax Return Reader is used to upload tax returns directly, then it may not have to be keyed at all. The Electronic Tax Return Reader alone can save as much as 20 minutes per return, a figure that adds up considering how many loans require years of data for multiple borrowers or guarantors. In addition, as information is added to complete the application, the entire financial package is automatically updated without human intervention when a bank or credit union utilizes a digital banking platform.
Flow and access – digitizing the lending information
Digitizing the flow of information and access in lending provide major benefits to the entire credit team. It improves transparency and reduces bottlenecks.
Information: Some digital lending solutions connect different data sources on a single interface, allowing loan processors or analysts to import information from third parties, such as credit bureaus, insurance or appraisal firms or other financial institutions. This reduces errors and extra work, speeding up the decision-making process.
Access: Digital lending software that utilizes customized workflows means all information related to a borrower can be seen in one centralized place, and the steps of a decision can be documented for improved audit tracking.
Analytics and intelligence – digitizing data for insight
The final area of the lending process that can be digitized is analytics and intelligence. One of the challenges in the lending process is that calculations and analyses can differ between lenders and underwriters or analysts. This can lead to unreliable calculations, credit decisions and reporting. A digital lending solution, especially one incorporated into a digital banking platform, can analyze, decision and price each loan more quickly. At the same time, once digital lending data is captured, banks and credit unions are in a better position to utilize insight that helps them better understand portfolio risk and make strategic decisions.
In the end, digitizing lending improves the customer or member experience in multiple ways, by speeding up the process and increasing transparency. It also makes the financial institution more efficient, which can translate into improved profits or more resources for improving service or containing fees and rates. Finally, digital lending offers financial institutions the ability to continue to grow their portfolios without adding commensurate levels of staff or increasing risk.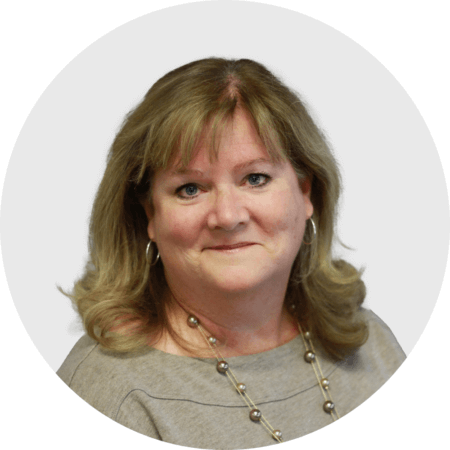 Mary Ellen Biery
Senior Strategist & Content Manager
Mary Ellen Biery is Senior Strategist & Content Manager at Abrigo, where she works with advisors and other experts to develop whitepapers, original research, and other resources that help financial institutions drive growth and manage risk. A former equities reporter for Dow Jones Newswires whose work has been published in