With or Without External Advisors, CECL Transition Is Achievable
(This article has been updated to reflect the new FASB deadlines for CECL)
During the transition to the FASB's current expected credit loss (CECL) model, some financial institutions are developing their own needs-based approaches to methodology, segmentation and other elections. Others are partnering with service providers to help develop the framework for a CECL transition rather than managing the effort solo.
Many of these banks and credit unions recognize that the time has passed to consider the CECL model "tomorrow's problem," so they are working today to develop and run expected loss calculations in order to enhance capital planning and policy formation and to fine-tune their practices by the CECL implementation deadline. Large banks that file with the SEC must comply with CECL in 2020; other banks and credit unions have until 2023 to fully implement the standard.
Learn more about navigating the CECL transition.
Go solo or use external advisors?
Whether an institution has decided to go it alone on CECL implementation or bring in an external advisory partner, there are several resources available to facilitate the transition efforts.
For institution-led CECL transitions, some existing software for calculating the allowance for loan and lease losses (ALLL) can be configured to match the bank or credit union's desired approach for methodology, segmentation and other elections under CECL. Sageworks ALLL, which is provided by Abrigo, for example, includes all measurement features for the new standard, and no additional fees are required for this functionality. Sageworks ALLL's flexible loss models as well as archives of the financial institution's data will support the bank or credit union's:
Initial preparatory measurements
Initial and subsequent stated measurements and
Ability to implement a variety of measurement scenarios.
One-on-one software training is available, and as of 2018, Sageworks ALLL customers also have access to a self-directed learning curriculum to explain how the software addresses the standard. The online program will include access to the Practical CECL Transition Guide, with work product templates, project plans, and the transition methodology from the Abrigo team of experts. The self-directed, but guided online curriculum will contain video content, interactive quizzes, and support documentation for performing CECL calculations in Sageworks ALLL.
To see how one bank is preparing measurements under CECL without assistance from external consultants, view the on-demand webinar, Case Study: How Bank Independent Is Solving the CECL Puzzle, or read a Success Story about the bank.
Outside help for CECL transition
Other financial institutions may choose to engage consultants or other advisors to develop and execute the transition plan for their specific needs and timelines. Abrigo Advisory Services team of consultants, analysts, certified public accountants, and modeling experts can assist in developing, validating, and fine-tuning measurement policy through fixed-fee, directed engagements.
Even financial institutions who are not Abrigo customers have resources available to assist their internally led transition efforts. They can register for one of Abrigo's upcoming CECL webinars or listen to on-demand webinars and download whitepapers on CECL topics.  They can also attend an Abrigo-hosted event.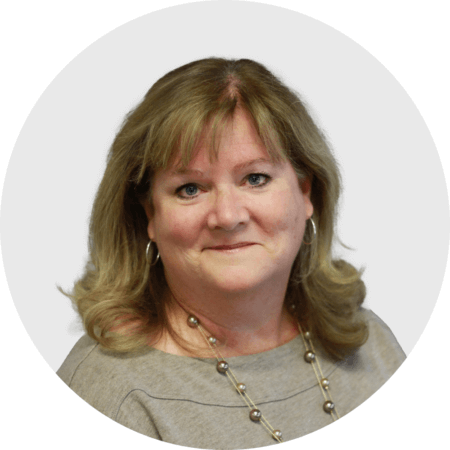 Mary Ellen Biery
Senior Strategist & Content Manager
Mary Ellen Biery is Senior Strategist & Content Manager at Abrigo, where she works with advisors and other experts to develop whitepapers, original research, and other resources that help financial institutions drive growth and manage risk. A former equities reporter for Dow Jones Newswires whose work has been published in