Starting 2020 on a High Note: Cannabis-Related Banking Explained
With cannabis-related businesses still sitting at the top of bankers' minds, senior consultants from Abrigo's BSA/AML Advisory Services team tackle bankers' burning questions about CRBs/MRBs. Andres and Kevin will discuss all things cannabis, from the current state of cannabis laws to what bankers will need to know for 2020 and beyond if they plan on entering into relationships with customers in the legal cannabis industry. Attendees will understand the recent updates to cannabis laws, learn ways financial institutions can be successful in banking these customers and hear answers to user-submitted questions on cannabis and banking.
Join this webinar to learn:
Updates on cannabis laws, both current and upcoming
How to successfully bank these customers
Common CRB banking errors and how to avoid them
Q&A will answer audience-submitted questions both live and post-webinar
This session is eligible for 1 hour CFCS and 1.25 hours CAFP, CERP, CFSSP, and CRCM
Andres Tapia, CAMS, GAMS, CFE
Andres Tapia,  CAMS, GAMS, CFE, brings 15 years of financial service experience working with community banks ranging in asset size from $1 billion in assets to large regional banks of up to $125 billion in assets. Andres has managed retail and compliance teams and has gained experience in retail banking, private banking, fraud, physical security, and BSA/AML compliance. He has previously worked as a BSA/AML officer and implemented transaction monitoring software as well as core banking software programs. He is bilingual and, prior to joining Abrigo, formerly Banker's Toolbox, managed multiple groups of compliance analysts and investigators at a financial institution along the US-Mexico border. Today, as Manager of Consulting, Andres leads the Risk Management Consultants for the anti-money laundering advisory division of Abrigo. Andres is a certified anti-money laundering specialist (CAMS), gaming anti-money laundering specialist (GAMS), a member of the Association of Certified Anti-Money Laundering Specialists (ACAMS), a member of the Institute for Certified Gaming Industry Professionals (ICGIP), and a member of the Association of Certified Fraud Examiners. Andres earned his MBA from Belmont University in Nashville.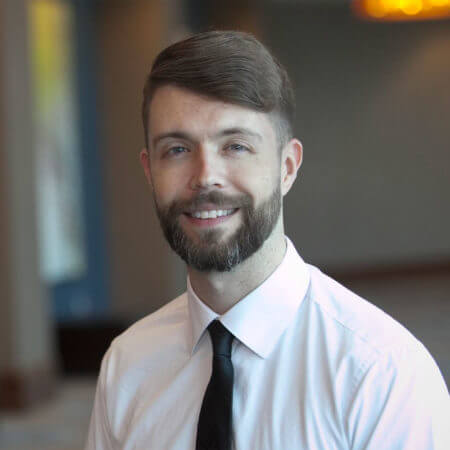 Kevin Gulledge, CAMS
Kevin Gulledge brings over a decade of retail banking experience to Abrigo, having worked with mid-sized and large international institutions in a variety of roles, including retail, operations, compliance, and BSA/AML. Since 2014, Kevin has served Abrigo customers as a Senior Risk Management Consultant, working with domestic and international institutions on functionality and best BSA/AML practices as well as calibrating and analyzing risk-based systems and working with BSA officers and regulators on internal and external projects. These projects included staffing assessments, suspicious activity monitoring program reviews, data validation reviews, procedure drafting, staff augmentation, and risk assessments. He is a certified BAM professional, certified anti-money laundering specialist (CAMS), and a member of the national and local chapters of the Association of Certified Anti-Money Laundering Specialists. Kevin earned his bachelor's degree in history from the University of Texas at Austin.